Dialogue TV: Episode 1
Executive Education Fit for Digital Disruption
Session Date: May 5, 2020 - On-demand recording available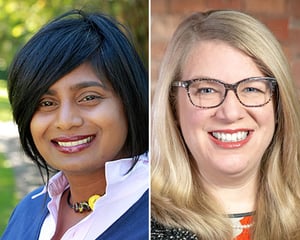 Almost overnight, coronavirus has forced millions of people across the globe to work remotely. This shift puts even greater pressure on an already aging model of executive education. Coupled with advancements in technology, these trends are forcing a significant re-think of corporate learning.
Duke Corporate Education's President of Global Markets Sharmla Chetty and Regional Managing Director for Europe Beth Ahlering explore how executive education must evolve to meet the needs of learners today and in the future.
Hosted by Dialogue editor-at-large Ben Walker, this show will run for 30 minutes and feature interviews with experts from Duke Corporate Education and other leading industry practitioners. There will be 20 minutes of discussion followed by 10 minutes of Q&A.
View Recording
Complete the form below to receive a recording of the session via email.